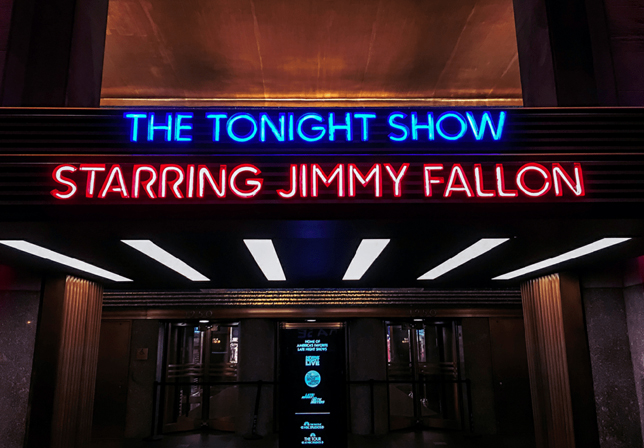 The topic of "borders" is a hot one these days. It's shown prominently in the news and is being heavily debated. Though, all politics aside, it can generate a productive and straightforward discussion as well. Apply it to illuminated signage and you've got a colorful, useful, highly attractive application that is a fit for many projects. This particular border conversation revolves around LEDs, technology and improvements.
"边界"是现在的热门词汇,在新闻上一出现,就会获得广泛的关注并引起激烈的争论。不过,"边界"也有着和平美丽的一面,如果将它应用到发光标识上,就会让标识变得丰富多彩、吸引眼球,是一项实用且富有成效的应用方法,适用性也非常广泛。以下这篇文章,就将围绕LED、应用技术、实践使用等方面,介绍标识的"边界"。
Lighting is an asset that sign users sometimes take for granted. Like electricity in general, lighted signs are expected to work well without much concern. With LEDs now at the forefront of illuminated solutions, a lot of the worries have been tempered. So, with this in mind, sign users should look to maximize their LED investments instead of simply installing them and leaving them as is. Part of this vision includes using LED border tubing in an illuminated sign project, providing an excellent way to frame or enhance a sign.
对灯光的使用在标识行业早已属于传统艺能,就像人们对电的使用一样,即使是近年来才流行的发光标识,使用者们也不会感到陌生。随着LED成为照明方式的首选,解决了不少发光标识使用起来的麻烦,从这一点考虑,标识制作者们应该最大化对LED的投资和使用,而不是一直机械重复地去进行简单的安装。目前在标识行业,这一理念主要体现于,在发光标识项目的构建中使用LED光源,使标识的显示效果大大增强。
"LED border tubing can be used as borders around buildings and gas station awnings, to make letters or logos, or in exposed channel letters," says Colin Woodford, marketing manager, Specialty Lighting Division at GE Current, a Daintree Co. "It can be used anywhere you've seen neon used in the past. It can also be used to accent signs."
As Woodford suggests, there are several applications where LED border tubing is relevant. There are also many benefits to using border tubing in a job, as well as advancements that are making these products more practical in signage.
GE(通用)集团下属Daintree公司的营销经理科林·伍德福德介绍说:"LED光源可以用于加油站或其他建筑物遮蓬周边的包裹,或直接用来制作发光字,它也可以用在任何传统的霓虹灯标识上,以增强标识的效果。"
接下来,让我们从伍德福德介绍的几个应用场景出发,看看在实际案例中LED光源带来了怎样的好处,以及在制作时有哪些更实用的改进。
LED光源在建筑物顶部的应用
Tube Applications
管里管外
When discussing LED modules, most professionals will immediately think of channel letters or cabinet signs. With border tubing, LEDs can be used in a variety of different ways; some that are outside of the traditional box.
说到LED模组,标识行业的从业者们马上会想到发光字或者展示标识。但LED光源有更多不同的使用方式,其中很大一部分都是在传统的"边框"概念之外。
"Most applications for LED border tube use it to draw attention to itself, when you outline a building, parapet, canopy, free-standing signs and even channel letters," explains Joe Reis, director-LED Signage, International Light Technologies. "You are adding visual impact to an existing component; in turn, drawing the viewer's attention."
环球照明科技的技术总监乔·赖斯解释说:"使用LED光源的目的,就是利用它来吸引人们的注意力。光源可以勾勒出建筑物、护栏、顶蓬、独立标识以及发光字的轮廓,给现有的组件添加更大的视觉冲击力。"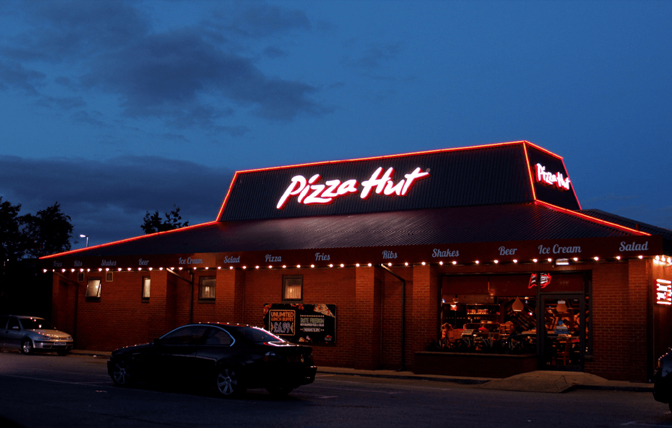 LED光源勾勒出PIZZA店的轮廓
The sign's structure itself is something that can be dramatically enhanced with border tubing.
而标识本身的结构,也可以反过来增强光源的效果。
"LED tube lighting is a great architectural element that can not only be used to replace skeleton neon, but at interesting effects, like RGB and color chasing and changing," says Bryan Vincent, managing partner at Principal LED.
Principal LED公司的合伙人布莱恩·文森特表示:"LED灯管是一种很棒的建筑元素,它不仅可以取代霓虹灯的框架,还能制作出有趣的效果,比如RGB和色彩流动特效。"
Because LEDs are so efficient and provide long-lasting light solutions, LED border tubing can be used in a variety of different places. And, as a substitute for neon, some tube products have the ability to bend and appear to have "neon-like" qualities.
因为LED可以高效且持久地提供照明,同时可以弯曲,所以LED光源适用于各种不同的环境,拥有和霓虹灯相似的特性。
"Some LED tube lighting can only bend in one direction, limiting its applications," shares Woodford. "GE Current, a Daintree company's Tetra Contour can be bent in two directions at the same time, allowing it work in a wider range of applications and more closely mimicking the functionality of traditional neon."
伍德福德分享了一种新产品:"很多LED灯管只能向一个方向弯曲,限制了它的使用。但Daintree公司开发出的Tetra产品可以弯曲两个方向,应用范围变得更为广泛,并且更接近传统霓虹灯的功能。"
With these characteristics present, tubing can be seen in many more sign applications.
只有在这些功能上继续深入,光源才能更多更好地运用在标识上。
"When you introduce bending to the border tube, more applications come into play," states Bruce Quaal, vice president, product development, SloanLED. "Such as rings around columns, outlines of large letters, arches on entryways, and radius corners on petroleum canopies or buildings."
Sloan LED公司负责产品开发的副总裁布鲁斯·奎尔说:"只要将弯曲技术完美融入进光源,那更多的应用方式就会自然而然地出现。比如圆柱上围绕的圆环,大型字体的轮廓包围,入口处的拱门,加油站的顶蓬或是建筑物边角的装饰,LED光源都可以在其中运用。"
With flexible tubing, Quaal explains that even more applications are appropriate today. "It can do all of the above, but can also be used to script letters and tighter bends. (However) the flexible product usually costs more, has smaller profile and is not as bright as the rigid product."
可以弯曲的光源被称为柔性管,需要注意的是,柔性管虽然可以用来制作字形标识中更大幅度的弯曲,但成本会比较高,且整体外形偏小,亮度上也不如刚性产品明亮。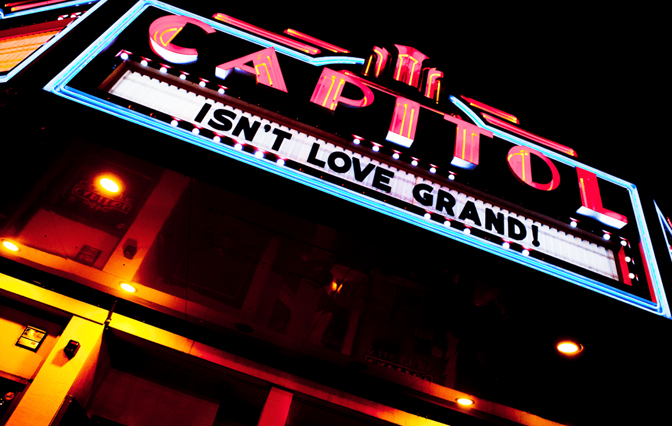 柔性光源制成的标识
Bringing the Benefits
好处多多
Just seeing the many applications where border tubing can be used presents a slew of benefits to the sign maker. One of which we already introduced is the ability to use flexible tubing in a sign project.
在上面已经介绍了柔性光源的一个使用场景,其实对于标识制作商来说,光源的适用场景还有很多,关键看是否能够敏锐地将其发掘出来。
Woodford has noticed more unique projects with tubing products such as on the roofs of sports stadiums. He believes, "Increased flexibility also allows sign makers to make entire signs using LEDs, instead of relying on multiple technologies to achieve the desired effect (neon, incandescent, fluorescent, etc.). This allows them to make shallower or more oddly-shaped signs than they would have been able to, using older lighting technologies."
伍德福德已经注意到很多光源可以参与进去的独特项目,比如体育场馆的屋顶处,他认为:"柔性技术还允许标识制作商使用LED光源制作整个标识,而不用将霓虹灯、白炽灯、荧光灯等多种技术杂糅在一起这样麻烦。这一进步,使制作商们可以用更简单更传统的技术,制作出更多样化的标识。"
Because LED tubing technology is being used as a replacement for neon, sign makers can pass along a more reliable, brighter and virtually worry-free solution. In certain circumstances it can be used to directly swap out old neon lighting.
由于LED灯正在取代霓虹灯,标识制作商可以根据这个趋势,去制定一些更可靠、更明亮、更简单,或者是可以直接拆装替换旧霓虹灯的解决方案。
"Flexible LED Neon allows the sign maker to retrofit of existing exposed neon signs as well as manufacturing new exposed channel letters that gives the viewer the impression of neon," explains Reis. "Flexible LED neon is much more durable than neon, I am not saying durable in longevity, (but) structurally."
赖斯说道:"柔性LED灯管可以用来改造现有的露天霓虹灯标识,或者直接制造新的发光字取代它们,而不会让人们看起来觉得和原来不一样。而且LED比霓虹灯在结构强度上要更为耐久。"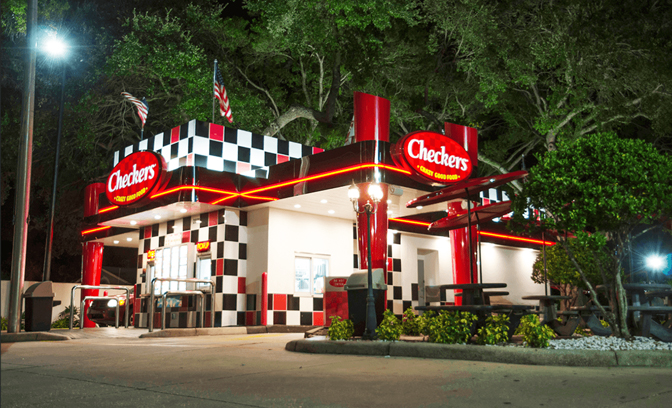 露天的的LED光源
Ultimately, "Flexible border has helped to expand the range of applications of LED border versus simple straight runs around buildings," says Vincent. ''Principal LED plans to unveil a flexible version of its Streetwrap border product in the coming months."
总之,柔性的光源让LED扩大了应用范围,而不是仅和之前一样,总是以一段段直线围绕在标识或建筑物周围。Principal公司计划在未来几个月为自家的Streetwrap边框产品推出柔性版本。
The benefits of using LED border tubing extend beyond its flexibility. Quaal lists out a number of specific benefits that allow sign makers to ensure this is a strong solution for clients.
使用LED光源的好处不仅仅是由它的柔性和灵活性带来的,奎尔列出了下列一些具体的增益,让标识制作商们可以参考它们,为客户提供更好的解决方案:
Lower cost, with neon bending becoming less common.
在没有大幅度弯曲的情况下,比霓虹灯更低廉的成本;
Easier shipping, as the product is much more robust and less likely to be damaged during shipping.
在运输途中不易损坏;
More robust on-site, and less likely to be damaged during installation or by vandalism.
强度更高,在安装时可接受的外力更大;
Low voltage circuitry, which greatly reduces fire risk. (Even low voltage systems can start a fire if damaged, or not installed properly, but the risk is much lower.)
LED使用低压电路,降低了火灾风险;(低压系统如果出现损坏和安装错误也会出现火灾,但概率比传统霓虹灯小得多)
Lower power consumption.
更低的功耗;
In some cases, systems can be cut to length on-site to match building features, eliminating the need for an onsite survey.
在某些情况下,LED管可以现场进行切割,以适配安装项目,而不需要事先测量,或是出现误差无法匹配的情况;
Installation and wiring is greatly simplified.
安装和布线的过程大大简化。
Taking a closer look at some of these benefits, clients will easily see how they can save money, time and other resources in the long run using LED products. As Woodford says, "LED tube lighting also offers benefits you can pass on to the end user, your customer. The energy efficiency of LEDs is far greater than that of neon, meaning the end user will save considerable amounts on their energy bills over the lifetime of the sign. Additionally, neon runs at a higher voltage, which exposes those who come into contact with it to greater risk of serious electrical shocks. Lastly, a neon transformer can hum quite noisily, which can be a nuisance to customers in interior applications."
让客户了解到以上这些好处,他们将很容易理解,长期使用LED会怎样帮助他们节约金钱与时间还有其他资源,正如伍德福德所说:"LED的这些优点会让客户明白,它的能源效率远远高于霓虹灯,可以帮助客户在标识的使用中节省大量的能耗支出;此外,霓虹灯的高电压,会导致更多的触电危险;最后,霓虹灯的变压器会发出巨大的噪音,不适宜在室内应用。"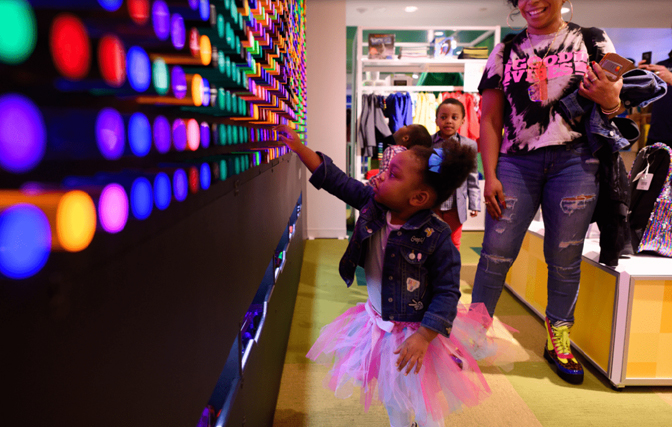 LED没有噪音,比霓虹灯更适合室内使用
Even at the point of installation there are tangible benefits to using LEDs over other alternatives. Reis has real-world experience, citing, "When I designed my LED Border Tube, I had ease of installation in mind. The LED border tube is manufactured to size, from two inch up to 96 inches in two-inch increments," he says. "This really cut down on installation time, no need to cut it down and try to seal the ends. Another time saving factor is that you can power up to 50 feet of LED border tube on a 100-watt, 24-volt power supply."
在安装环节,LED也具有比其他灯具更切实的好处,赖斯根据他的实际经验介绍说:"当我在设计自己的LED光源时,我就已经想到它们安装时的便利性,因为LED管是按尺寸制造的,以5厘米(2英寸)为单位,可以从5厘米一直增加到240厘米,而无需不断去切割与密封灯管,而且可以在一个24伏100瓦的电源上,给15米(50英尺)长的LED光源供电,这些因素都真正减少了安装时间。"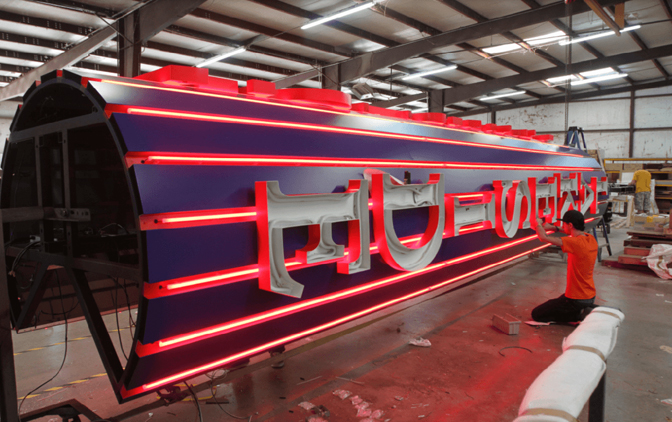 LED光源标识制作
Finally, even something as simple as packaging and delivering the product can pose problems—specifically with neon. LED lighting can withstand more of the jostling around that comes with shipping to a location.
而且,对于其他灯具特别是霓虹灯来说,即使是像包装和运输这样简单的交付工作也会出现损坏问题,但LED在长途运输中却表现得极为耐压。
"A less-discussed benefit of LEDs is the elevated risk of damage to neon during shipping and installation," says Woodford. "Even with special care, accidents can happen, and the slightest bump in transit can destroy the hours spent creating a neon sign."
伍德福德针对这点说道:"这是LED的优势中人们较少讨论的一方面,对于普通霓虹灯来说,运输途中一次最轻微的碰撞也会引起损坏导致增加工作时间,而LED则降低了这一风险。"
Vincent adds that, "Since LED border products are made from a rugged LED polymer, installers can expect significant reduction in breakage during transport and installation, as well as protection from hail or other objects that can break glass."
文森特补充说:"这种强度是因为LED边框产品是用坚固的LED聚合物制造的,在运输和安装过程中都可以减轻损耗,并且可以防止冰雹或者其他容易打破玻璃的物体会造成的安装风险。"
Modern Advancements
行业趋势
While benefits of LED border tubing relate to characteristics that make the product a worthy solution, the industry has also seen some tremendous advancements that have given LEDs an even bigger boost in sign projects.
LED光源的流行一部分是由于该产品的优点与特性可以形成有价值的解决方案,但更多原因是整个行业的巨大进步,推动了LED在标识项目中的使用。
Color
色彩斑斓
At International Light Technologies, color plays a huge factor in bringing quality and consistency to the client. Border tubes are "designed from the days of carrying that double-sided neon display case to customers so they could see what color neon they would like, plug it in, the buzz of the transformer comes to life, and all of the awesome colors of true neon glass, ruby red, pink, turquoise and much more," says Reis, further explaining that his product can accurately color match even to a specific company logo.
环球照明科技公司调查显示,客户最强调的一个要求,是色彩的质量和一致性。于是,他们制作了一个双面展示柜,里面插满了多到不可思议的、各种色彩的LED光源,供客户挑选。红宝石色、粉红色、绿松石色···甚至可以准确匹配到某个公司标识所用的特定颜色。
Color accuracy and selection is an important element to sign users who want to have the final say in the look of their signage.
而色彩的准确性对于使用标识的商家来说,是一个更为看重的方面。
"With white LEDs being more cost effective, PLED's Street Gen 2 offers the ability for users to order PMS color matched extrusion backlit with white LEDs in quantities exceeding 2000 linear feet," says Vincent. "This allows sign companies to choose from an infinite color pallet and match corporate logos and colors."
文森特说道:"随着白色LED的价格越来越低廉,标识制作商可以为发光字随时订购到直线长度超过600米(2000英尺)的原材料,再制作一个颜色众多的调色盘,就可以轻松制作各个客户的标识了。"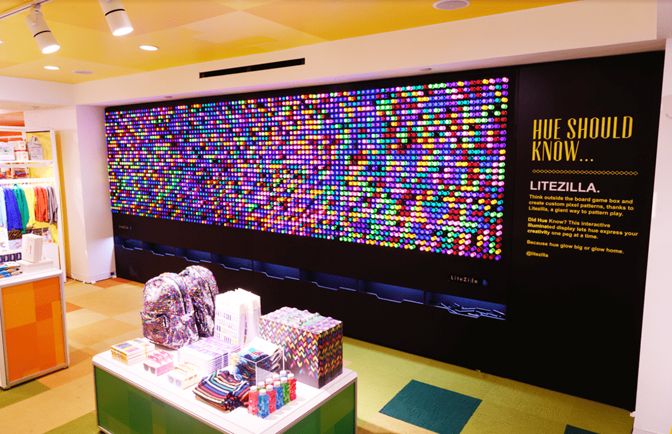 色彩繁多的LED灯光
In today's environment, sign makers can offer virtually any color to their clients because of technological advancements among manufacturers. According to Woodford, "You can combine the different colors of Tetra Contour light guides and LED light engines to create a customized appearance."
伍德福德表示:"现代技术的进步,让标识制作商们可以为他们的客户提供几乎任何色彩的标识。如果使用Tetra这款产品,甚至可以将不同颜色的LED光条与发光器组合在一起,创造一个完全不同的定制的外观。"
Size
大小随心
"Size can vary as needed," says Quaal. "Generally, we sell rigid products in two, four, six eight and 10-foot sections. These can all be field cut to adjust to a smaller size as needed. Eight-foot and below is easier to ship. 10-foot has to go common carrier, not express."
奎尔介绍说:"LED光源的大小可以根据需要随意改变,因为它们都是由很多小部分组成的,一般来说,刚性产品由2、4、6、8、10个部分组成的都有,这些都可以在安装现场即时削减,以适应更小的规模需要。需要注意的是,2米(8英尺)或以下的产品可以用特快运输,而3米(10英尺)以上就只能走普通运输了。"
Generally, with border tubing size, the comparative is again made against neon.
"You need to keep it the same, like neon. If it gets too large it loses its neon look," says Reis.
LED光源的大小,依然是根据霓虹灯的规格来决定的。
赖斯解释说:"必须要保持光源的大小和霓虹灯一样,如果它太大,就会失去和霓虹灯相似的外观。"
Vincent gets into the make-up of neon and how LED products can be used best as an alternative. He says, "Most skeleton neon was inside a 'C' channel, creating a glow much larger than the neon diameter itself. Older generations of LED border were based upon neon sizes and was directional, resulting in a lack of glow. PLED's Street Wrap Gen 2 solves this problem by using a full one-inch acrylic extrusion with a full 180-degree glow, creating a better, more substantive look around building perimeters."
文森特通过对霓虹灯的构成和如何使用LED产品来解释一问题:"大多数霓虹灯都在C通道上发光,导致发出的光芒比霓虹灯的实际直径要大得多,上一代的LED光源完全基于霓虹灯的大小和方向进行设计,又出现了亮度变暗的问题。第二代的StreetWrap产品解决了这个问题,它使用3厘米(1英寸)厚度的丙烯酸材料制作,发光角度为180度,可以创造出一个更好也更实用的建筑外观。"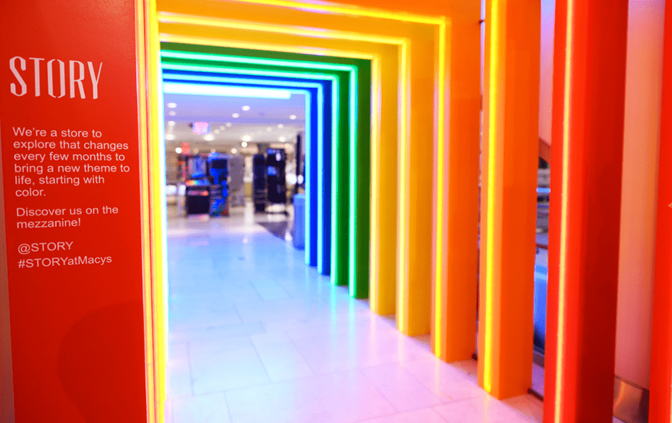 亮度与色彩都表现很好的LED光源
Finally, when looking at the length of tubing being used, features such as flexibility should be considered when adding this product to a sign.
在规划标识需要使用的灯管长度时,也要考虑到柔性产品的因素。
"Flexible product has less limitation on length since it can be coiled up to shop," explains Quaal. "Length is usually decided on what is commonly used, weight and cost."
奎尔解释说:"灯管长度的限制通常取决于制造的材料、重量和成本,而柔性产品的长度限制较小,因为它可以卷起来出售。"
Materials
材料坚固
Today's border tube products are more advanced than their more recent predecessors. This has helped strengthen the product with better materials and dependable elements.
今天所能购买到的光源比它们的前辈更加先进了,这是因为使用更好的材料和可靠的元素加强了该产品。
"Older versions of border products used PVC, ABS or other plastics, which can fade over time," shares Vincent. "Newer systems (like SW Gen2) utilize an impact modified acrylic, resulting in beautiful evenness and output, as well as mechanical and anti-fade properties consistent with acrylic face materials."
文森特说道:"旧光源产品,使用聚氯乙烯、ABS或其他塑料制造,随着时间的推移会逐渐褪色。新产品则使用丙烯酸制造,这种材质均匀性更好,不影响光线的输出,而且具有抗褪色的性能。"
Reis echoes these comments saying, "Durability is much improved for the LED border tube, manufactured from silicone and polycarbonate."
赖斯补充说:"新一代的LED光源,耐用性也有了很大的提高,因为有些产品是用硅树脂和聚碳酸酯制造的。"
The materials used to manufacture these products bring great features to the sign maker. According to Quaal, polycarbonate has "higher impact strength" whereas acrylic is "more naturally UV stable, (has) lower bending temperature to allow for more opportunities, and (has a) lower cost than polycarbonate."
根据奎尔的说法,聚碳酸酯具有更高的抗冲击强度;而丙烯酸可以自然减少紫外线,可以更大幅度弯曲,且比聚碳酸酯成本更低。这些材料制成的产品极具多样化,给标识制作商的工作加入了更多特色。
Life expectancy
寿命更长
One of the bigger strengths of all LED products is the length of life associated with them. There is no exception with LED border tubing.
所有LED产品都有一个共同的巨大优势:使用寿命。LED光源也不例外。
"Life expectancy for border systems is as good as other commercially available LED modules," says Vincent. "Historically, failure points were due to lack of ingress protection, especially when the product had to be field cut. Street Wrap Gen 2 uses a specialty, IP67 linear strip inside. Because the product is coextruded, the IP rating remains the same—even after field cutting, resulting in a highly reliable lifetime."
文森特说道:"LED光源的使用寿命和其他商用LED产品一样好。从使用的经验上来说,出现故障的原因大多安装时没有进行保护,特别是现场切割工作时的不谨慎。但是StreetWrap第二代产品,采用IP67级的内部线带,由于产品集成度很高,所以即使经过现场切割,IP等级也可以保持不变,比起一般的光源更具有可靠的使用寿命。"
Most manufacturers will provide warrantees on their products, and most often the LED product will exceed that warranty.
大多数厂商会为制造的产品提供保修期,而LED的产品寿命都会超过这个期限。
"Typical warranties for border tubing products are five years," Quaal says. "Expected life is 10 years plus. We have applications that have been in the field for over 15 years. It is important, however, to inspect the installations as they get older. Cable, wires, connection, mounting brackets and end caps should be evaluated to make sure they are still in good condition and safe."
奎尔解释说:"光源产品一般的保修期是5年,预期寿命在10年以上,我们有些产品甚至超过了15年。但对于已经使用很长时间的产品,要记得对电缆、电线、接头、安装之间和罩子进行检查与评估,确保它们一直处于安全和稳定的状况中。"
Future advancements
未来可期
With an eye on tomorrow's challenges, manufacturers are constantly looking to improve their products. This rings true when discussing border tubing—what's on the horizon that can help today's sign maker?
为了应对未来更广阔的市场和商机,制造商们不断地改进产品。而即将出现的新光源技术,会有哪些可以帮助到今天的标识制作商们呢?
"RGB applications have been the biggest growth area for LED border," believes Vincent. "SW Gen2 is available in RGB and can be coupled with controllers and repeaters to create a range synchronized color effects. Next quarter, we plan to add an addressable version of our SW Gen 2 that can be tied to DMX for full control to add chasing and other optical effects."
文森特相信,RGB已经成为LED边框最大的增长领域,他说:"StreetWrap第二代产品,已经适用于RGB了,它可以与控制器和中继器耦合,创建出大范围的同步色彩效果。在下个季度,我们公司会添加一个可寻址版本的SW,能够绑定DMX(数据多路转换器)并进行完全控制,添加光线追踪和其他效果。"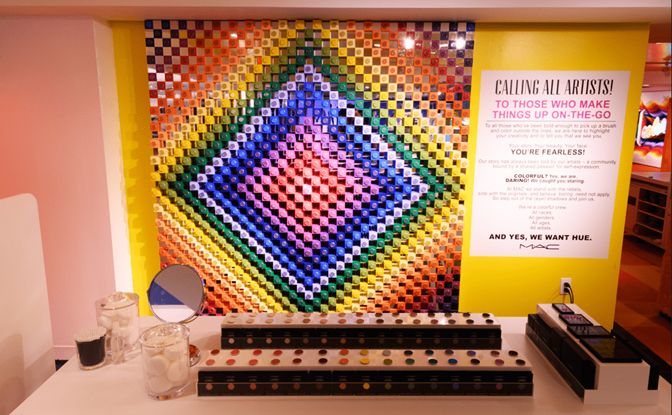 多种色彩的LED组合成特效图案
Quaal agrees stating, "More RGB and control options (are available)." In addition, he has seen, "Improvements in flexible product to bring the cost down and reduce the need for so many joints (seen on rigid products)."
奎尔对这一观点表示赞同:"现在已有更多的RGB控制选项可用,此外,柔性产品的改进降低了成本,减少了对多部件的需求。"
Combining LED border tubing with new technologies is also an avenue worth pursuing.
将LED光源与新技术相结合,也是一个值得探索的方向。
"With the introduction of 3D printing in the signage industry, more impactful signs are easier to create than ever," says Woodford "Using Contour as an accent allows sign makers to easily create a neon look."
伍德福德说道:"随着3D打印技术在标识行业的引入,要创造出更有影响力的标识比以往的任何时候都容易,如果再加入LED光源的元素增强标识,则让制作商们要比以往更轻松的制造出霓虹外观。"
For all intents and purposes, LED border tubing can also be used with older, more traditional sign components to create a high-quality project.
如果有意向,LED光源也可以用于传统的标识项目中,可以让该项目获得更高的质量。
"I would have to say LED marquee bulbs, S14's, the combination of the two on a sign or building really look great together," offers Reis. "The two together gives the sign or building a real retro look, with all of the advantages of LEDs."
赖斯建议:"在大型的剧院中加入S14的LED灯泡,效果真的令人惊叹。这两者的结合足以发挥LED的全部优点,打造出一种真正复古的外观。"
Borders continue to serve as an exceptional way to enhance a sign. Sign makers looking to using tubing should know all of the potential uses, benefits and advancements with the products. In the end, it could lend to a very professional way to frame a project.
光源目前用于增强标识效果,并且可以提供非常专业的解决方案来构建一个项目。但标识制作商们也在积极探索它的潜在用途,希望通过利用它制造一些更好、更先进的产品。